Barnes & Noble Top 1000 Graphic Novels and Comics Bestsellers
Sunday 06 December 2009 5:45 PM
As of approximately 17:45 EST, 06 December 2009, the following titles were among the top 1000 titles as calculated by www.BarnesAndNoble.com.


Last year's analysis can be found here.

The Rankings:
ISBN-13:
9780810983915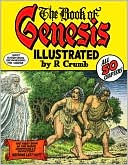 37.
The Book of Genesis Illustrated by R. Crumb
by R. Crumb

ISBN-13:
9780393061024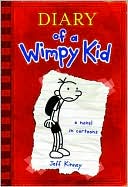 39.
Diary of a Wimpy Kid (Diary of a Wimpy Kid Series #1)
by Jeff Kinney

ISBN-13:
9780810993136
List price: $12.95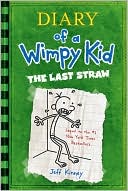 42.
The Last Straw (Diary of a Wimpy Kid Series #3)
by Jeff Kinney
ISBN-13:
9780810970687
$12.95
List price: $12.95

$10.36
Online price:
$9.32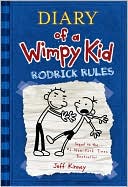 55.
Rodrick Rules (Diary of a Wimpy Kid Series #2)
by Jeff Kinney
ISBN-13:
9780810994737
409.
Marvel Encyclopedia 2009
by DK Publishing
ISBN-13:
9780756655303

List price:
$40.00

Online price:
$
23.40

464.
Gift of Nothing
by Patrick McDonnell
ISBN-13:
9780316114882
Also Available in
eBook
List price:
$14.99
Online price:
$10.79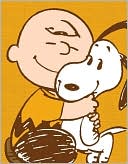 Online price:
$
40.50



ISBN-13: 9780740748479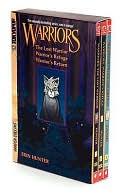 916.
Warriors Manga Box Set: Graystripe's Adventure (Warriors Series)
by Erin Hunter
ISBN-13:
9780061782282
Dropped titles from last week:
[Currently sold out in paperback AND hardcover at BN.com, therefore no sales ranking. Congrats to Papercutz!]
1384.
The Zombie Survival Guide : Recorded Attacks
by Max Brooks, Ibraim Roberson (Illustrator)

ISBN-13:
9780307405777
List price:
$17.00
1493.
Logicomix : An Epic Search for Truth
by
Apostolos Doxiadis
,
Christos H. Papadimitriou
,
Alecos Papadatos
(Illustrator),
Annie Di Donna
(Illustrator)
ISBN-13:
9781596914520
1679.
Maximum Ride, Volume 2 Manga
by James Patterson, NaRae Lee (Illustrator) , NaRae Lee (Adapted by)

ISBN-13:
9780759529687
List price:
$10.99
ISBN-13:
9781600105319
Sales Rank:
2,228

List price:
$39.99
Online price:
$
28.79

2235.
Vampire Knight, Volume 8
by Matsuri Hino

ISBN-13:
9781421530734
Online
price:
$8.99

3064.
Batman : The Killing Joke
by Alan Moore, Brian Bolland (Illustrator) , Richard Starkings

ISBN-13:
9781401216672
List price:
$17.99
Analysis:
The Gift of Nothing
, a delightful gift book, makes an appearance. Featuring characters from Patrick McDonnell's comic strip
Mutts
, it is more of a picture book than a graphic novel, but why quibble?
The Warriors Box Set is a nice marketing technique. By packaging previously published volumes into a set, HarperCollins/Tokyopop manages to sell a "gift book" without having to design or publish a new edition. At the sales price of $9.93, more than half off the cover price of the three separate volumes, it costs the same as a regular manga volume.
Not much else is surprising, although Wimpy Kid rockets up to number 7.
The Fine Print
:
While I am an employee of Barnes & Noble, Inc., the data presented below is general information from the public website. I have not researched any proprietary sales data, nor do I speak in any official capacity for Barnes & Noble.
You can do the same thing I am doing, using the bookmarks listed below. (The easiest way: enter "graphic novels" in the search bar at BN.com. On the left side, you will see a frame titled "Browse Graphic Novels". Click on "bestsellers". The website sorting differs from the sales ranking (probably due to differing algorithms), so scroll through the listing of ten titles. Unlike other searching, where a user can show 100 titles at a time, this screen can only showcase ten. Click on "next" to continue your research.)
I have no knowledge on how sales rankings are calculated. I hypothesize that since the site refreshes periodically throughout the day, that a rolling calculation of sales is performed, where recent sales are weighted more heavily than older sales. Also, sales are in relation to other titles, not a set number of copies sold. The sales rank is sequential. Just as two football teams can be undefeated in a football poll and one may be rated higher than the other, so too are the titles here listed sequentially in relation to everything else. Of course, analysis can only be compared to the titles NOW. Retail sales were difficult last year, and with the media dubbing "Black Friday" as "Grey Friday" this year because of reduced consumer spending, this year will be just as challenging.
I will survey the BN.com website weekly and at approximately the same time.
Here are the bookmarks I use to survey results:
http://browse.barnesandnoble.com/browse/nav.asp?env=web&endecaid=&visgrp=fiction&bncatid=1133349&cds2Pid=16864&linkid=1511365
http://browse.barnesandnoble.com/browse/nav.asp?bncatid=1133350&visgrp=fiction&isendeca=y&Ns=SALESRANK_SORT&sid=65213F09810C&act=M9
http://search.barnesandnoble.com/booksearch/results.asp?SZE=100&WRD=comics&SRT=S
http://search.barnesandnoble.com/booksearch/results.asp?SZE=100&WRD=comic+strip&SRT=S
http://search.barnesandnoble.com/booksearch/results.asp?SZE=100&WRD=comic+books&SRT=S